Dramatic spike in violent crime over the past four weeks ties up police resources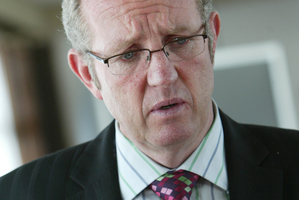 Police have launched 13 homicide inquiries after a dramatic spike in violent crimes in the past month.
From Kaitaia in the Far North to Oamaru in Otago, there have been 10 suspected murders or manslaughters. Inquiries into three cold cases have also been launched.
Four suspected murders in three days have called on the resources of more than 100 police officers across the country.
Charges have also been laid in three other attempted murder cases.
Police Association president Greg O'Connor said homicides had a huge impact on police workloads.
It was highly unusual for a spate of murders to occur in September, he said, and police didn't have specialist murder squads so officers from other squads were drafted in.
However, O'Connor noted the clearance rate for murders was still very high at more than 90 per cent.
An official at police headquarters said the department was confident resources weren't being stretched.
"The individual police districts are well-resourced and staffed," said the spokesman. "People are trained and experienced in dealing with these matters."
There was no pattern to when and where murders took place, he added. "They depend on the individual circumstances of the people involved."
As well as the killings, at least three other incidents are being treated as attempted murders:
September 13: Two men were critically injured after being shot in Kawerau. Three people have appeared in court charged with the shooting.
September 7: Sergeant Simon Tate was punched, kicked and had his head stomped after stopping a vehicle in Otara. A 36-year-old has been charged with attempted murder.
September 2: Police have charged a woman with attempted murder after her 3-week-old baby was critically injured in Invercargill.
University of Canterbury criminologist Greg Breetzke described the high number of homicides in such a short time as "highly unusual".
He said it could be partly explained by a warm winter: "In warmer months, you're more likely to be drinking and socialising. The one kind of thing you want for that crime to occur is for two people to interact. The more interaction, the more likelihood there will be for a crime occurring."
There were 42 murders last year, and 39 the year before. In the past 10 years there has been an average of about 55 murders per year. APNZ
- APNZ