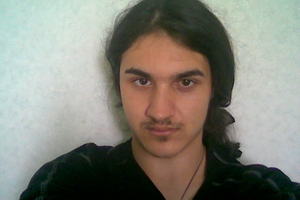 The detective in charge of the investigation into the death of Javed Mills has told families who have not seen their missing loved ones to get in touch with police.
James Grant Cooper, 25, was today found not guilty of the 2009 murder of Mr Mills but guilty of his manslaughter.
A jury returned the verdict this afternoon after a month-long trial at the High Court in Auckland.
Outside court today, the officer in charge of the police investigation, Detective Sergeant Kevin Hooper said Mr Mills' family did not know that their son had died until police told them following an interview with Cooper.
"If people haven't seen loved ones, report them missing, because Javed wasn't reported missing and now we know why - because of what Mr Cooper did.''
Mr Mills' family understood and accepted the jury's verdict, Mr Hooper said.
"Their initial reaction was sadness at the loss of Javed, but they did go further and tell me that they understood that the verdict was totally in the hands of the jury and they totally accept that.''
The family also expressed relief that the trial was over, Mr Hooper said.
The case had no winners, he said.
"They've lost Javed and another young man is off to jail, so it's just tragic really.''
Mr Mills' incomplete skeleton was found at a Mt Wellington property in Auckland in September 2011 as demolition work was scheduled to begin.
Cooper, his former flatmate, was charged with murdering the 25-year-old last year. Cooper, did not dispute his involvement in the death and pleaded guilty to covering it up, but denied murder and claimed he killed Mr Mills accidentally in self-defence.
The trial was told Cooper posed as his victim, sending messages to Mr Mills' family and friends via social networking site Bebo to lead them to believe Mr Mills had moved to Wellington to start a new life.
He also used Mr Mills' Eftpos card, withdrawing his Winz benefit each week and spending the money, the Crown said.
Defence lawyer Mina Wharepouri told the jury Mr Mills' death was a tragic and unforeseen accident. He argued Cooper's actions after the death were "cowardly'', but that did not make him guilty of murder.
Outside court today Mr Wharepouri said the manslaughter verdict was "simply a reflection that it's a tragedy for everybody involved''.
"At the end of the day, Mr Cooper feels very sorry for his actions and he understands that his attempt to conceal the fact of Mr Mills' death has had a devastating effect on Mr Mills' family.
"We walk away from here very, very sensitive to their plight.''
The outcome was the best Cooper's legal team could have hoped for in the circumstances, Mr Wharepouri said.
Cooper was very apologetic for his actions and "simply acted at that point in time with panic'', he said.
"Now that he's able to calmly reflect, he knows full well what he should have done and he regrets what he did.''
Earlier this week Mr Mills' family shared their thoughts on a tribute page set up for Javed.
"It's been over a year of waiting and four long weeks of trials ... add on the four years we have already lost him thinking that he will one day come home.
"It's finally come down to the judge's summary tomorrow and the long awaited verdict against James Cooper.
"Of course we hope that the jury can see that he is clearly guilty of murder but even that will not bring us complete happiness.
"Javed is forever gone from this world. But at least with a guilty verdict there will be a sense of justice.
"Thanks again to all that was called upon as a witness.
"It is now in the jury's hands. We cannot do anymore but keep picturing the good times we had with our `little man'.''
Cooper is due to be sentenced in October.
- APNZ