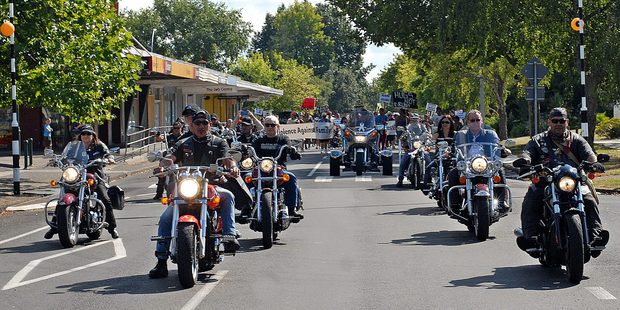 When Kawerau hit the headlines for having yet another violent incident in the town, Te Orohi Paul decided to show she had had enough.
She started planning a march in the town to take a stand against violence and to show local bullies that she, and other residents like her, wanted to claim their town back.
She wanted to feel safe in her town again.
"As a result of the last tangi my sister and I attended for our nephew, we wanted to say, 'We've had enough of this'," Ms Paul said.
That tangi was for Gareth Lardelli Kaipara, 23, who was killed last month at a Holyoake Cres house after being stabbed in the neck. The man accused of causing the death, a 31-year-old unemployed man who has interim name suppression, has been charged with murder and will be back in court in March.
Mr Kaipara's death came just days after a 71-year-old Kawerau woman was brutally bashed in her home and prompted Ms Paul to start organising a way for residents to show bullies in their town they had had enough of feeling unsafe in their homes and streets.
After just less than a month of planning, a march was held in Kawerau on Saturday, attracting almost 500 people who wanted to claim their town back.
Among those people was the 71-year-old bashing victim.
Ms Paul said residents from all walks of life and all ages joined the march, led by the White Ribbon motorcyclists with many people carrying signs.
"We need to take our community back.
"We're tired of them [bullies] and tired of not being able to walk in the street at night by ourselves.
"We just had passion," she said.
Although she had hoped to get a good turnout for the march, she didn't expect to see as many people as she did.
"I'm just really grateful for the fantastic support that the community gave us."
The next step is to have a meeting with the mayor, Malcolm Campbell, who joined the march, and council staff to discuss strategies to be put in place for the town.
Ms Paul said she had talked with Mr Campbell already and he was keen to take a stand against violence in the town.
For more articles from this region, go to Rotorua Daily Post