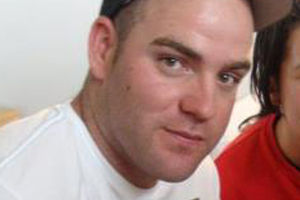 Two men will appear in court this morning charged over the fatal stabbing of a Levin man last Friday.
A 31-year-old Levin man charged with the murder of Michael Valentine and a 29-year-old charged with his assault will appear in Palmerston North District Court.
A 22-year-old charged with assault will appear in Levin District Court on Thursday.
Police have issued a warning about what they say is incorrect information being posted on social media, including the types of injuries Mr Valentine received and who may have inflicted them.
Detective Senior Sergeant Marc Hercock said the incorrect speculation was slowing down the investigation.
"We are only 48 hours into this investigation and there are still a number of lines of inquiry to follow, not to mention collation of evidence," he said yesterday.
"I want to make it clear that at no stage have police said that the three men arrested were friends of Mr Valentine's."
He said a preliminary post-mortem examination indicated Mr Valentine was killed by a single stab wound to the chest caused by a knife.
"The comments on social media are not consistent with what we know," Mr Hercock said.
"As I have reiterated previously this is still an active investigation and because matters are before the courts we cannot comment any further on what specifically happened without potentially jeopardising the work done so far.
"The 15 staff deployed on this investigation are working incredibly hard to respond to any information we receive.
"When information can't be validated such as some of the claims on social media, these impede the progress we are making."
Anyone with information about Mr Valentine's death should call Levin Police on 06 366 0500 or Crimestoppers on 0800 555 111.
- APNZ