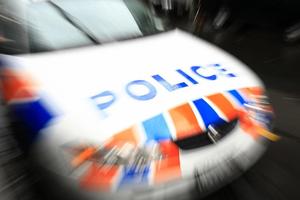 A good Samaritan remains in a serious condition after being attacked in his home allegedly by a hitchhiker he gave a ride to.
Gordon Tunnicliffe, a beneficiary in his mid-60s, was in Hawkes Bay Hospital following the vicious assault at his home in Tokaanu near Turangi.
St John paramedics were called to the house at about 1am on April 14 to find Mr Tunnicliffe in a critical condition and with severe head injuries.
Taupo police have since launched an investigation into the attack and yesterday confirmed that a 21-year-old man was arrested near the scene early on the morning of the attack.
He appeared in the Taupo District Court on Tuesday. Police said bail was not sought and the man has been remanded in custody without plea.
He is due to re-appear at Taupo on May 8.
Detective Inspector Mark Loper said more serious charges were likely.
"Given that an arrest has been made, Police will not be making any further commentary about this matter until further charges are laid or there is any significant change to the condition of this victim."
Senior Sergeant Tony Jeurissen could reveal little of what he described as a serious assault, and was unable to say whether the offender was a New Zealander.
"The victim is being monitored and police will be making a decision regarding what, if any, further charges will be laid as appropriate."
The Herald understands Mr Tunnicliffe picked up the man while travelling from Taupo, offered to put him up for the night and was assaulted during a confrontation.
Residents of his tiny settlement of Tokaanu, on the outskirts of Turangi, yesterday expressed their shock over the incident.
After being flown to Waikato Hospital, Mr Tunnicliffe was transferred to Hastings, where his sister lives.
His friend Andrew Blake said he was left "shocked and speechless" at the attack. He described Mr Tunnicliffe, who has been receiving a benefit for an injury, as a kind-hearted man who loves company and took in two dogs to look after.
"Everyone likes him ... He's a hell of a nice guy and loves helping people. Picking up and helping a hitchhiker would be totally in character for him - he's very trusting."
The incident comes after another serious assault in Turangi last December, when 16-year-old Raurangi Mark Marino entered the Club Habitat holiday park and raped a 5-year-old girl holidaying in New Zealand with her family.
He is now serving a 10-year jail term.