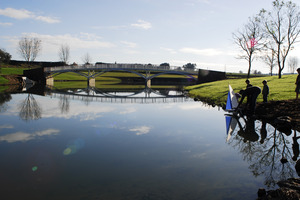 Now we are part of Auckland City are we also urban? We live at Karaka Lakes, one minute from the motorway in Papakura, in a built-up area and are paying rural courier rates. This adds $7 to any parcel. Interestingly, we are deemed urban by NZ Post but not courier companies. Who decides if we are urban or rural? Rosemary Smith, Karaka Lakes.
Even though you live within the Auckland Council area, it does not automatically make you an urban dweller. Michael Tull, media communications manager for NZ Post Group, has provided a map which shows streets covered by urban delivery and those deemed to be rural, even though they are within the council boundary. To see the map, visit this Ask Phoebe column online at nzherald.co.nz.
A spokesman for CourierPost said rural and urban definitions come to it from NZ Post.
Steve Wells, general manager of NZ Couriers, says the urban/rural criteria are a mix of distance and volume.
The distinction is predicated on volume, and changes in line with the population increase and thus a decrease in distance between dwellings.
The Waitakere Use of Roads and Parking Bylaw 2010 clause 8.3 seems to indicate that the rules restricting parking on broken yellow lines and in special vehicle areas don't apply on public holidays and outside the hours of 8am to 6pm. Andrew Grattan, West Auckland.
Broken yellow lines are a no-go for parking at all times.
They are a road-safety device, and you cannot park on them or even stop to let out or pick up a passenger.