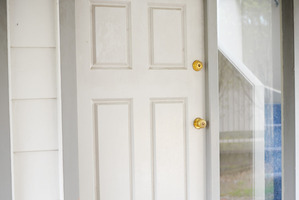 Christchurch residents are being warned of a door-to-door scam that touts mass-produced prints as artworks worth hundreds of dollars.
Police say the scammers are largely foreign backpackers going door to door representing themselves as art students and selling paintings.
The prints are being touted as original works and given price tags of hundreds of dollars.
Acting inspector Glenn Nalder says the paintings are actually mass-produced and can be bought online for a few dollars each.
Police first heard about the scam earlier in the week from a member of the public.
"Last night police caught up with a pair in the Cashmere area. Inquiries are continuing in relation to the man and woman spoken to - and we have not ruled out charging the pair," Nalder said.
"Falsely representing the paintings is an offence and may result in arrest.
Obtaining by deception is punishable by up to seven years' imprisonment."
Police said they would be sharing the information with the New Zealand Immigration Service.
"Often the scammers are in breach of immigration regulations. Police will liaise with the Immigration Service who may also take action."
Residents are urged to turn away people selling art at their doorstep.
- nzherald.co.nz