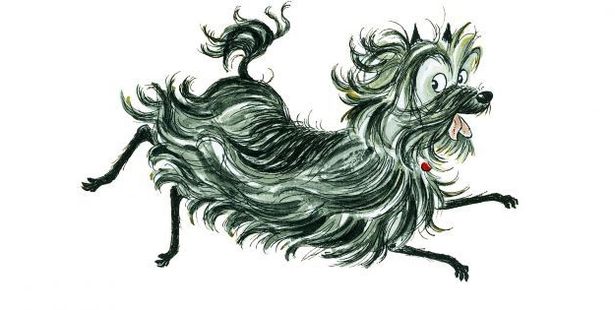 The Government has given $150,000 towards the Hairy Maclary waterfront sculpture in Tauranga.
Local MP Simon Bridges announced yesterday the Ministry of Economic Development Tourism Facilities Grant Programme was providing the money towards the installation of the bronze sculpture of Hairy Maclary and his friends.
Hairy Maclary is a much-loved pooch and literary character created by Tauranga author Dame Lynley Dodd, who was "delighted" at the news.
"It's a marvellous vote of confidence and it's a great thrill really that they decided it was something they would support," Dame Lynley told the Bay of Plenty Times.
"It's a bit strange for me to think of them immortalised in bronze. It's a matter of getting them to a point where the children will be able to recognise them, because it will be for them and their families."
Creative Tauranga chief executive Tracey Rudduck-Gudsell, who has headed the project, said the news was a wonderful "seal of approval".
Ms Rudduck-Gudsell was pleased things were now "full-steam ahead" with the sculptor Brigitte Wuest beginning her work this week.
The project had been well received so far and it was hoped Hairy Maclary would help put Tauranga on the international map, Ms Rudduck-Gudsell said.
"We are looking at it being as big for New Zealand as Beatrix Potter was for The Lakes in the UK, and how Lord of the Rings and The Hobbit have really helped Matamata. Imagine what that would do for Tauranga."
Creative Tauranga and other organisations have invited the Prince of Wales and Duchess of Cornwall to unveil the completed sculpture while on their trip to New Zealand this year.
Mr Bridges believed the sculpture would be a strong drawcard that would bring local families as well as national and international tourists to Tauranga's city centre.
"Associate Tourism Minister Chris Tremain and I visited the proposed site and met with Creative Tauranga in March," Mr Bridges said.
"He was very impressed with the project and I am delighted the Tourism Facilities Grants bid has been successful."
Mr Bridges said the sculpture had "truly been a community project".
"The grant recognises the work of Dame Lynley Dodd and the impact of her literary characters on residents of Tauranga, as well as national and international visitors to the city."
- APNZ