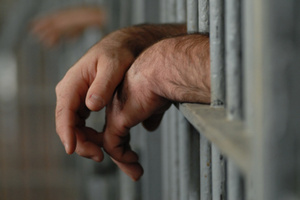 Creative jailbirds are auctioning off unique pieces of art made behind bars to raise funds for the Canterbury earthquake relief effort.
Fifty prisoners from the three Canterbury jails have produced 140 artworks, including acrylic paintings on canvas, clay sculptures, and pencil drawings, as well as traditional and contemporary wood carvings made out of wood donated from the city's red zone.
The auction, 'Ruwhenua Whakaaro' or 'Thoughts of the earthquake', will be held this Saturday from 5.30pm at Spreydon Baptist Church. All proceeds go to community related earthquake relief funds.
Steve Berry, regional prison manager, says art programmes can form part of a prisoner's rehabilitation.
He says the auction has enabled prisoners to "give back" to the community through the donation of the funds that are raised.
"I am impressed by the depth of talent many prisoners have," he says.
"This auction is a way for them to give back to their community and to help Christchurch rebuild.
"It is also a great opportunity for people to own an original piece of art at an affordable price."
One prisoner who has contributed to the auction, but could not be named, described his involvement in the art project as "therapeutic".
He said: "We all had a lot of fun working on our contributions for the art auction.
"It was a wonderful opportunity to be creative, to have access to creative materials and with the earthquake theme it was a therapeutic experience for many."
- APNZ