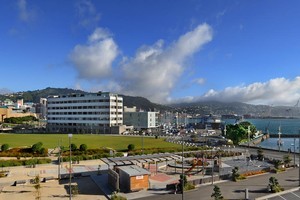 An embarrassing sprinkler error in Wellington's Waitangi Park should be a one off.
Sold-out circus Circenses was supposed to open last night but a council contractor forgot to turn the sprinklers off in the park, saturating the two circus tents.
The show will instead open tonight.
City Council spokesman Richard MacLean says the last big event on the site was Homegrown.
"The sprinklers didn't go off inside the tent then so clearly something's gone wrong in the last couple of days, our priority is to make sure it doesn't happen again."
Mr MacLean says its too early to say if there'll be any consequence for the contractor.
He says those who had tickets to last night's show won't miss out.
"Those people will have their tickets transferred and that's just another issue we've been talking to the International Arts Festival about."
Tickets can be transferred to another night with free spaces, or to an additional Monday night show.