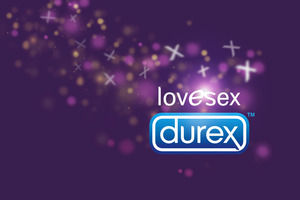 A Mozart aficionado who claimed an ad for a Durex sex product was "desecrating a beautiful aria" has had their complaint dismissed by the Advertising Standards Authority.
The television ad for Durex's two-in-one sexual lubricant and Play Vibrations sex toy featured a montage of women experiencing sexual pleasure with partners and on their own, set to the Queen of the Night aria from Mozart's opera The Magic Flute.
The products were shown as a voiceover said: "Durex two-in-one lubricant and Play Vibrations. You'll hit the right note."
The ad screened after 9.30pm in the month before Valentine's Day.
The authority received a number of complaints about the ad, including that it was "verging on pornography", encouraged sex among young girls, over-emphasised the thrill of sex, and was "desecrating a beautiful aria".
Durex and its advertising agency responded it was not possible to run an insightful campaign for its products that did not touch on sexual issues, and they were careful to use innuendo rather than direct references.
Media placement agency Zenith Optimedia, which booked the advertising slots, said the ad was scheduled to run after 9.30pm and half were after midnight.
The target demographic was 25-49-year-old women.
The authority rejected the complaints, saying the innuendo of sexual pleasure in the ad was not enough to cause widespread or serious offence to a mainly adult audience.
On the use of the aria, the authority acknowledged the complainant was offended.
But it said in the light of prevailing community standards, it did not reach the threshold to cause serious or widespread offence.
- APNZ