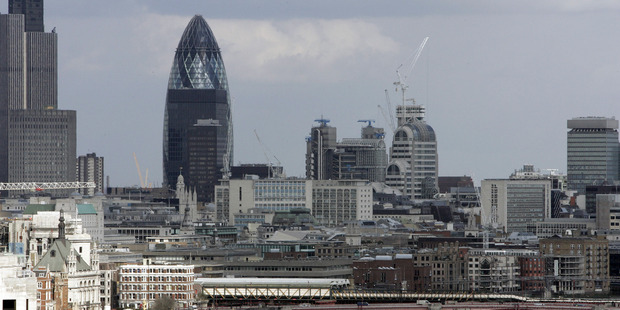 London's landmark "Gherkin" office tower, one of the most recognisable sights on the British capital's skyline, has been placed into receivership.
The 41-storey block in London's financial district was bought by German property firm IVG Immobilien in 2007 but the business has suffered from debt since the financial crisis.
Business advisory firm Deloitte, which was named as receiver, said that its appointment by senior lenders followed defaults lasting five years.
"The senior lenders were reluctant to appoint a receiver but felt they had no choice due to the ongoing defaults," joint receiver Neville Kahn said in a statement.
"The Gherkin is a truly exceptional building, a landmark recognised around the globe. Our priority is to preserve the value of this asset."
The receivers were in touch with the building's tenants and property manager to try to ensure there was no disruption, Kahn said.
Officially known as 30 St Mary Axe, the tower with its distinctive curved glass sides was designed for reinsurer Swiss Re by British architect Norman Foster, and opened in 2004.
The building has featured in a number of films including boy wizard adventure Harry Potter and the Half-Blood Prince and Woody Allen's melodrama Match Point.
- AFP