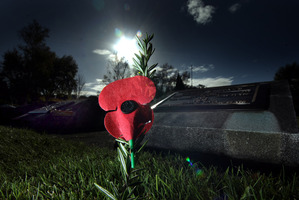 The RSA has welcomed a $150,000 grant to help support veterans and their families.
The Government grant, announced on the eve of Anzac Day, will help fund the RSA's district welfare activities, including visits from welfare officers and help to attend medical appointments.
RSA national president Don McIver said the funds would greatly help fund the costs of its 250 support advisers and 500 home and hospital visitors, most of whom were volunteers.
"These veterans have given outstanding service to our nation and they, and their families, deserve our care and support," he said.
Veterans Affairs Minister Michael Woodhouse said he was he was pleased to announce the extra support as New Zealanders prepared to commemorate the service and sacrifice of veterans on Anzac Day.
"The RSA do a great job supporting those who have made sacrifices for our country, and it is very pleasing to be able to help them continue this work."
The grant comes after a 5 per cent increase to the war disablement pension and the surviving spouse pension, which help to support 17,000 people, on April 1.
- APNZ