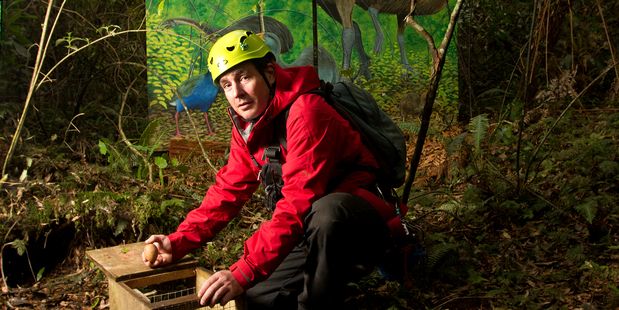 In a mist-shrouded patch of native forest in the Mamaku Ranges near Rotorua, one eco-minded tourism venture is trying to create a slice of the predator-free dream held for New Zealand.
Rotorua Canopy Tours, which sends tourists whizzing between ancient native forest canopy on ziplines, is battling to bring birdsong back to the 500ha block it operates in.
Director James Fitzgerald said the area was typical of an unmanaged native forest, silent and populated by introduced mammals, when it once would have been alive with the sound of birds.
"When you understand this you realise how sad this is."
So to mark Conservation Week, the company has flown in 500 traps for stoats, rats and possums, with the aim of wiping out more than three tonnes of pests over a 50ha area.
In just 36 hours after the traps were set last week, a half-tonne of pests were netted.
The 376 pests caught included possums (95), rats (261), stoats (4) and mice (16), and make for a promising start towards an overall goal of trapping three tonnes of pests for the week.
Over the next five years, the operation will expand as funds and resources allow, eventually covering the whole block.
The zipline operation, which was launched last year, will cover less than 3 per cent of the entire restored forest.
"But we will have a canopy tour where people can sit up an ancient tree and listen to a kokako at dawn, or watch a flock of kereru fly below," Mr Fitzgerald said.
"It will be an incredible, uplifting and life-changing encounter with nature. Currently our customers learn about how amazing the forest would have been 300 years ago. We want them to be able to experience the past."
Mr Fitzgerald said most Kiwis who had taken the tour were unaware of the danger posed to our native biodiversity, and the scale of the slaughter.
"It's estimated only 5 per cent of birds make it to adulthood, and conservatively, 26 million are killed every single year.
"I think building this awareness will make people become more aware and more likely to become engaged, proud and horrified at the same time - and ready to do something about it."