SPCA says Gareth Morgan can take blame for arousing any extremist behaviour.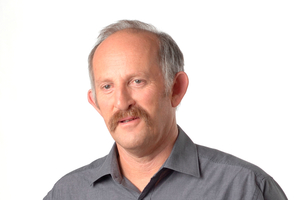 Gareth Morgan's campaign to control cats and save native birds could increase animal abuse and the economist should be held accountable, says the SPCA's executive president.
Bob Kerridge has written in an opinion column in today's Herald that Dr Morgan is trying to deprive people of their "beautiful relationship" with cats.
Last week, Dr Morgan launched a campaign, Cats To Go, urging people to consider the damage cats were doing to native birds.
He said 1.4 million cats were killing native birds in cities faster than they could breed.
He advocated cat bells, neutering, keeping cats inside and not replacing them. His petition - to lobby local government for registration and micro-chipping of cats and help with strays - has attracted almost 2000 signatures.
But Mr Kerridge said only about half of domestic cats hunted and the SPCA took responsibility for the welfare of stray cats.
"There is a veritable army of wonderful volunteer cat carers who will rise in revolt, supported by the SPCA, should [strays] become another Morgan target."
Mr Kerridge said he preferred for "nature itself" to solve pest problems such as feral cats - as well as "rodents and other more fearsome predators".
But the great danger was that Mr Morgan's "doctrine of cat hatred" was encouraging cat abusers.
"Extremists, some of whom already exist, will take great delight in abusing and injuring cats because their hatred of them has been even more aroused.
"In this regard, Gareth Morgan can be held totally accountable."
Last year, Dr Morgan launched another conservation campaign, Million Dollar Mouse, pledging to match public donations dollar-for-dollar to eradicate mice from New Zealand's Antipodes Islands.
Yesterday, he offered to write a full rejoinder to Mr Kerridge's column, but would not make a comment.