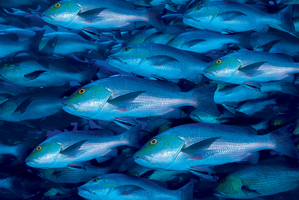 Fish can survive sharp rises in sea temperatures, according to new Kiwi research that gives hope for the future of the delicate Antarctic environment.
University of Canterbury biology professor Bill Davison has been testing fish in warmer waters and discovered most cope and adapt extremely well.
Waters around the Antarctic Peninsula have risen in temperature by about 1 degree in recent years.
"This doesn't sound much, but actually represents a major shift in terms of the upper limits of some Antarctic animals," said Professor Davison, who has spent 23 seasons on the Antarctic ice looking at climate change.
This season he has been "pushing" fish to a 5-6C temperature change and has concluded they can cope in the new environment.
"Temperatures have increased, but not enough to kill off the local fauna," he said.
However, the warming waters has brought a new threat to the environment, with an invasion of crabs which have previously been unable to survive in the region.
- APNZ