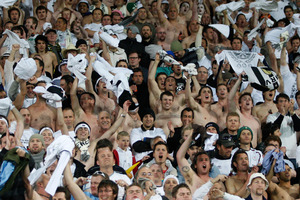 The All Whites have put their opinion forward, but New Zealand Football will wait before deciding on a venue for November's inter-continental playoff.
Players' Association board member Harry Ngata has revealed the players all want the match to be played in Wellington as opposed to Auckland's Eden Park.
NZF boss Grant McKavanagh says the World Cup qualification match is the most important in four years, which makes the decision on a venue just as paramount.
"It's critical for us to set up our sustainability over the next five to 10 years by getting to the World Cup so it's very very important to us. We want to make sure we look at everything objectively and make sure no stone's unturned in getting to the right decision.''
McKavanagh says they'll reveal a decision late next month.