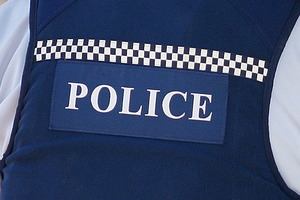 Police are praising a couple for taking the wheel of a drunk-driver's car and driving him from Arrowtown to Queenstown yesterday.
A 42-year-old Queenstown man has been charged with drink-driving after allegedly exceeding the breath alcohol limit at over 1000mcg, at 10.15am at Arrow Junction.
The man elected to take a blood sample, which is being processed.
Acting Sergeant Phil Hamlin, of Queenstown, said the man was "extremely intoxicated" and the couple could have saved a crash.
The Cromwell couple were heading towards Queenstown when a ute pulled out from a junction dangerously and "slotted in front of them" before swerving and pulling over to let traffic past, he said.
The couple initially thought it was an elderly driver in trouble and decided to stop and check.
Upon opening the vehicle's door, the Cromwell man noticed a heavy smell of alcohol and asked the driver if he could take over and drive him to his destination in Queenstown, Mr Hamlin said.
His wife followed, calling police on her way to notify them.
Mr Hamlin encouraged the public to call police if they knew of drink drivers on the road.
"It is hard to break that trend of people not liking to dob others in for drink-driving. But we want people to be vigilant and ring us.
"It's all well and good until someone screws up and seriously injures someone," he said.