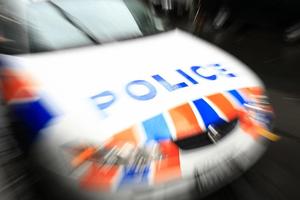 Whangarei police are praising the actions of family members who pulled a 10-year-old boy out of a car moments before his intoxicated mother drove off in the vehicle and crashed.
Acting Sergeant Jeremy Weston said police were called to a Hikurangi house on Saturday afternoon.
Mr Weston said a 29-year-old Auckland woman had tried to drive off in a car with her 10-year-old son while allegedly "very drunk."
He said family members tried to stop the woman but were unable to, but managed to get the 10-year-old boy out from the vehicle before she took off.
Mr Weston said the woman crashed the car at the end of the driveway then drove another 500 metres before the car stopped and she got out and walked away from the badly damaged vehicle.
She was restrained by family members until police arrived when she was arrested and taken to the police station where Mr Weston said she was unco-operative and refused to give a breath or blood sample for analysis.
The woman was arrested and charged with careless driving and refusing an officer's request to give blood and will appear in the Whangarei District Court this week.
Mr Weston said it was good that family members got the child out of the car before the woman drove off as he could have been injured in the crash.
For more articles from this region, go to Northern Advocate