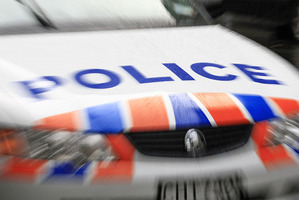 A chef and restaurant owner who responded to a burglary at his business after drinking at home has been convicted of drink-driving.
Suresh Chandra, 33, of Masterton made a snap decision to respond to an alarm activated at his restaurant when he had been drinking, Masterton District Court was told this week.
Chandra was convicted and fined $400 and ordered to pay court costs of $132.89, plus analyst fees and medical expenses of $271, but escaped disqualification of his licence.
Prosecutor Sergeant Jodie Lawrence said Chandra was driving in Chapel St just after 2am on July 14 when he was stopped by police.
He showed signs of having been drinking and an evidential blood test showed his blood alcohol level as being 112mg of alcohol per 100ml of blood. The legal limit is 80mg.
Chandra pleaded guilty. His solicitor Frank Minehan said Chandra had been at home when his alarm activated, indicating his business premises was being broken into. He was the only licensed driver in the house and made a snap decision to respond.
Mr Minehan submitted the circumstances warranted a special reason which by law allows a judge to not impose a licence disqualification and Judge Tom Broadmore agreed.
The judge said had it not been for the alarm and concern for his business, Chandra would not have been driving.
Judge Broadmore said Chandra should have chosen to alert police and stay at home but his instant decision had been to act as he had.
While he accepted the special reason submission, Judge Broadmore said he was "troubled" by the high blood alcohol level. He suggested to Chandra that he abate his drinking.
On the weekend in question, police reported an Indian restaurant in Kuripuni, Curry Twist, was broken into and alcohol stolen.