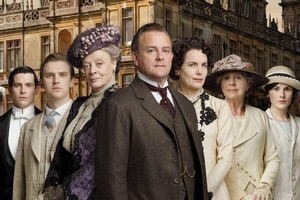 Mary Poppins' employer, Mr Banks, would have one at precisely 6.02pm each night, while the Downton Abbey set would demand a drop before supper.
Sherry, popular in the 1970s, is undergoing a revival in Britain.
Bars dedicated to the drink have sprung up across London and the rest of the country in the past year.
The revival is also credited to the rising number of restaurants serving sherry and reawakening diners to a drink more associated with elderly spinsters and trifle.
Retailer Marks & Spencer, which has seen sherry sales rise 15 per cent in the past three months, talks of a "Downton effect".
Sue Daniels, its sherry winemaker, said: "Sherry is one of the best kept secrets in wine, and seeing it enjoyed by the Downton Abbey characters has obviously sparked our appetites for it - it's great to see it having a revival."
Jeremy Rockett, marketing director for top Spanish winery Gonzalez Byass, said: "People in their forties and fifties didn't drink it because they associated it with their parents, but those in their twenties and thirties are coming to it fresh."
- INDEPENDENT