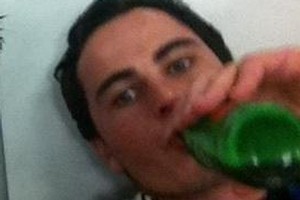 The managing editor of the newspaper that has published the latest claims, says he is to meet with NZ rugby officials to arrange talks between Guildford and those he allegedly assaulted.
Cook Islands News managing editor John Woods told Radio New Zealand's Morning Report he is meeting this morning with All Blacks management, including assistant coach Wayne Smith who is on the island.
"He wants us to facilitate one-on-one meetings between Zac and the people that he has disrespected, so we're doing that," he says.
"I'm not sure when exactly those individual meetings will take place. They will not include the media."
Meanwhile Newstalk ZB reports Guildford will also meet an international athlete who claims the All Black harassed her to the point of making her feel unsafe.
Cook Islands triathlete Kelly Pick wrote a letter to the Cook Islands News published today in which she said Guildford drove past her "erratically" on a motorbike while she was running around 5.30pm Friday night.
"Then Guildford proceeded to drive slowly past me, back and forth several times, shouting inappropriate sexual and defamatory comments to me.
This carried on for about 1km.
"I told him to go away, to leave me alone. But he persisted in harassing me."
Ms Pick said she was worried about his behaviour, so she went into a village store and didn't leave until Guildford had gone.
"I then continued on my run, but further down the road he appeared again on his motorbike and started the harassing again.
"His behaviour was totally inappropriate, to the point where I felt unsafe."
Ms Pick's letter said Guildford was "obviously highly intoxicated" and driving his rental scooter dangerously.
"I got back from [the] run totally shaken and angry that someone (whoever they are) feels they have the right to harass and leer at other people.
"We don't need tourists like him on our island."