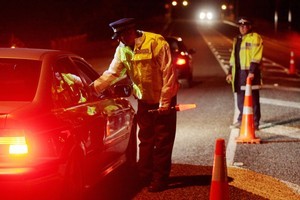 A woman and her mother both failed breath tests last night after a boozy family dinner at a North Shore restaurant.
The 27-year-old daughter crashed into a vehicle leaving a church carpark in Hillcrest.
When police tested her, her breath-alcohol reading was 1.5 times the legal limit.
Officers warned her parents that they, too, were unsafe to drive.
But the mother was later seen driving from the scene and, when stopped, she also was 1.5 times over the limit.
Police spokesman Inspector Matt Rogers said it was "extremely disappointing" that people simply were not learning that drink-driving kills.