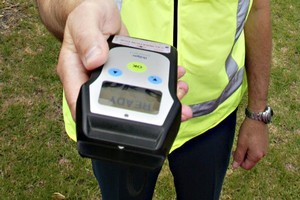 An 18-year-old who dobbed in her allegedly drink-driving mother has been hailed by police as a "life-saver".
The young woman was a passenger in a car being driven by her mother from Alexandra to Roxburgh on Friday night and was so concerned about her mother's level of intoxication she persuaded her to stop the car, "bailed from the vehicle and contacted police", acting Central Otago police sub-area commander Sergeant Ian Kerrisk said. The driver, a 47-year-old Alexandra woman, was processed for drink-driving and recorded a breath alcohol level of 928mcg.
She was remanded in custody to appear in the Queenstown District Court today, he said.
She was one of more than 30 people arrested by police across Otago and Southland at the weekend for fighting, drink-driving, obstruction and other offences as part of a transtasman operation targeting booze-fuelled behaviour.
Operation Unite saw 192 uniformed police officers and support agency staff fanning out across the southern police district - including Dunedin, Queenstown and Invercargill - on Friday and Saturday nights. The operation was the fourth run by Australian and New Zealand authorities aimed at reducing alcohol-related harm.
"We are full of praise for the actions of the daughter. It was a difficult decision to make but she acknowledged her mother's actions made her a danger to herself and to the public," Mr Kerrisk said.
The woman was already on bail on a separate drink-driving charge, he said. The daughter is visiting from overseas.
- OTAGO DAILY TIMES