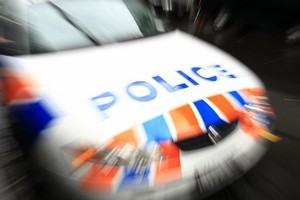 Early results from a transTasman alcohol blitz are encouraging, say police, but more work is needed to help shift a "drink to get drunk" culture.
Operation Unite, which started throughout Australia and New Zealand last night, is the fourth time the two countries' police forces have worked together in a weekend of action targeting alcohol harm.
Provisional results from last night's operation in New Zealand show that 1069 officers were involved in the operation which ran from 6pm to 6am. They were accompanied by 153 people from partner agencies including District Licensing Agency, Public Health, ALAC, Maori Wardens and Community Patrol members.
A similar number are expected to be involved tonight.
Police figures from last night show:
- 144 brief intervention and resource packs were handed out challenging
people's drinking behaviour and offering 0800 help line numbers for those people who realise they have a drinking problem.
- 249 arrests were made for a variety of offences.
- 1927 breath tests were carried out by mobile patrols.
- 20,649 breath tests were conducted at checkpoint operations.
- 162 drivers recorded positive breath tests.
- 28 drivers are awaiting the outcome of blood tests.
- 506 visits were made to hotels to check compliance.
- 56 breaches of the Sale of Liquor Act were recorded - this included people who were intoxicated in bars.
- 51 arrests were made for breaches of liquor bans.
- 178 people were given warnings for breaches of liquor bans.
- 30 liquor infringement notices were issued.
- 21 warnings were given for liquor infringement notices.
- 121 controlled purchase operations were run at on licence liquor outlets to test that alcohol was not being sold to minors
- 208 controlled purchase operations were run at off licence liquor outlets testing similar processes and sales practices
- There were 46 controlled purchase operations in which alcohol was sold to minors. These breaches will be referred to the Liquor Licensing Authority.
Acting Detective Superintendent Ross Grantham, New Zealand Police spokesperson for Operation Unite, said the controlled purchase operation breaches were very disappointing given the work and training that enforcement, regulator, retail and hospitality industry carried out.
"There's no excuse for retailers selling alcohol to minors," he said.
"Parents and retailers have been told often enough about the legal provisions, it's clear that the message isn't getting through to some people."
On a brighter note, he said that feedback from police generally across the country was positive with some good examples of police working with young people to help get them spread the alcohol safety and responsibility message.
"Our message tonight is simple. Let's make it a night to remember for all the right safe reasons.
"If you are going to drink, then be sensible, responsible and safe about it. Look after your mates, be a good host, and make sure you don't drive if you've been drinking," Mr Grantham said.
- NZPA