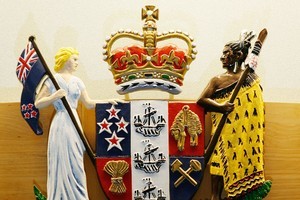 A British man jailed for six months for a Queenstown hit and run says he was so drunk he did not realise he had hit anyone.
Rupert Adrian White, 30, was sentenced in Queenstown District Court yesterday.
He was also disqualified from driving for 18 months for driving with a breath alcohol level of 909mcg, causing injury, and failing to stop at an accident.
Two British tourists were left with broken bones, burst blood vessels, bruising, and cuts, the Southland Times reported. A third man was traumatised after initially thinking his friends were dead.
White, in New Zealand on a working visa, had been drinking with workmates in January when he decided to drive home at midnight.
He lost control of his car as he approached an intersection, and struck the two tourists after narrowly missing a power pole.
Though his car had a shattered windscreen and damage to the front bumper, White said he was so drunk he did not realise he had hit anyone.
He said he wished he had hit the power pole instead, Judge Raoul Neave said.
White was ordered to pay $6606 reparation and $10,000 emotional harm reparation to the two injured and $5000 to the other tourist.
- NZPA