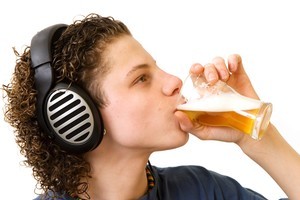 Lobby group Family First is calling for the drinking age to be raised to 21 and has commissioned a report by a British expert to support its case.
Family First plans to submit the report by British psychologist and biologist Aric Sigman as part of their submission to the justice select committee, which is considering the Government's Alcohol Reform Bill.
The committee is due to report back by May on the bill which covers a raft of law changes affecting the sale and supply of liquor.
In Dr Sigman's report for Family First, published this year, he said New Zealand would benefit from having the drinking age at 21 even if it was difficult to enforce.
It would be ideal if a person did not drink until at least 24-and-a-half, as the brain did not fully develop until nearly 25, he said.
"New medical evidence on accident probability, disease and brain development makes it absolutely clear that delaying the age at which teenagers and young people have easy access to alcohol will reduce the level of damage they and society suffer at the moment as well as contributing to their future health and well-being."
Dr Sigman visited New Zealand last year and talked about the issue at a Family First forum.
The Alcohol Reform Bill proposes splitting the purchase age to 18 for bars and 20 for off-licences, puts restrictions on the supply of liquor to minors, extends the types of public places drinking can be banned and gives local authorities strong powers to decide their own licensing regimes.
It passed its first reading in November.
- NZPA