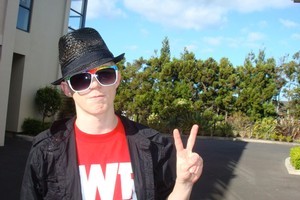 Liquor giant Pernod Ricard threatened to pull its advertising from TVNZ after a vodka advert was placed alongside a website story about an Auckland schoolboy who drank himself to death.
James Webster, 16, died in his sleep after drinking a bottle of vodka last year. A story on the subsequent inquest in October was posted on the TVNZ website but also featured a banner advertisement for Absolut vodka, which prompted a complaint to the Advertising Standards Authority (ASA).
The complainant said it was insensitive to James' friends and family and Pernod Ricard NZ agreed.
It responded to the ASA, saying "unless it can be guaranteed that inappropriate and insensitive placement such as this cannot be avoided, Pernod Ricard NZ will not advertise with TVNZ at any time in the future".
TVNZ accepted full responsibility for the placement, which "did not sit well with the story" and was an avoidable coincidence.
The ASA determined the complaint was settled.
- NZPA