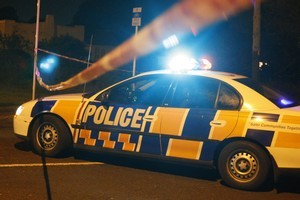 An 18-year-old man has been charged following a crash which resulted in the death of a Horowhenua woman and her unborn child.
Ann-Maree Hardiman, 42, was driving to her Levin home on Saturday, November 13, having been to the Gin Wigmore concert in Palmerston North.
As she drove through Opiki about midnight, her car was struck by another vehicle travelling in the opposite direction, police said.
Ms Hardiman was seven months pregnant at the time of the crash. Her female friend, also aged 42 and from Horowhenua, was injured in the crash, as was the 18-year-old driver of the other vehicle.
Following a police investigation the man has now been charged with excess breath alcohol causing death and excess breath alcohol causing injury.
The Masterton man is due to appear at Palmerston North District Court this afternoon.
- NZHERALD STAFF