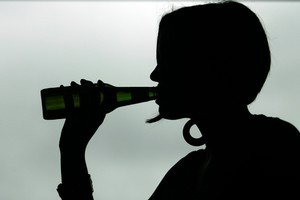 A Westport hotel has to been ordered to close its bar for 24 hours next month for breaching the liquor laws by serving an intoxicated customer who subsequently crashed her car.
Kirstie Lennon, 39, of Hector, downed shooters at McManus Hotel on September 6 then attempted to drive home.
After two blocks she sideswiped a parked car so hard it shunted onto the footpath, then rear-ended another parked car.
Lennon was sentenced to 120 hours' community work for careless driving and driving with an excess breath alcohol level -- almost three times over the limit.
In a move rare on the West Coast, the hotel she patronised would now also be punished.
The District Liquor Licensing Authority has ordered McManus Hotel to stop serving alcohol from 7am on Monday, February 14 (Valentine's Day), until 7am the next day.
The timing of the closure corresponded with the day of the week the offence occurred.
Publican Barrie Forsyth said he wasn't happy at being forced to close but in the longer term the publicity could help him and other publicans deal with intoxicated patrons.
Buller alcohol harm reduction officer Sergeant Sean Judd said police and liquor licensing officials were taking a tougher line.
"We're not just going to attend drunk drivers any more, we're going to find out where they're drinking.
"Normally we would just process them and deal with them. Now we're turning the clock back a little bit as to how it happened and why.
"If there's any contributing factorslike a licensed premises serving a person with a degree of intoxication, there will be consequences for them as well."
- NZPA