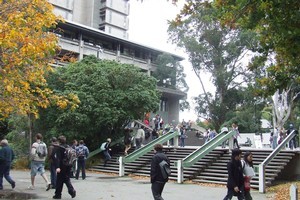 A "no-nonsense approach" is being taken ahead of the University of Canterbury's orientation week, with a 10 day 24-hour liquor ban in place surrounding the university.
The Christchurch City Council will introduce a temporary alcohol ban from 12am on Thursday, February 17, to 12pm on Sunday, February 27, covering an area bounded by Riccarton, Clyde, Creyke, Maidstone and Waimairi roads.
The bylaw permits people to have and to drink alcohol on private land (including the university campus and licensed premises) but does not allow possession or consumption in public places.
The penalty for conviction under this bylaw is a fine of up to $20,000.
Senior Sergeant Peter Laloli said the police were happy to be working closely with the council and the university on implementing the ban.
"This temporary ban will be a useful new tool in helping to manage some of the issues around orientation," he said.
"Police intend to take a no-nonsense approach. We will have a high-visibility police presence in the area throughout orientation, so students and residents can expect to see police regular patrols around the area of the ban, at all hours of the day and night."
The council has previously introduced temporary liquor bans for New Year's Eve at Okains Bay and for the Band Together Concert in Hagley Park.
- NZHERALD STAFF