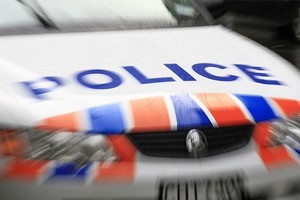 The death of a man injured in a crash in Waikato yesterday has brought the holiday road toll to 10.
Sean Coe, 20, died of his injuries about 4pm today in Waikato Hospital.
Mr Coe was in a car which appeared to have lost control and crossed the centre line, colliding with a van carrying five disabled children on State Highway 1 at Horotiu, north of Hamilton, about 8.30am, Acting Waikato road policing manager Senior Sergeant Jeff Penno said.
Speed, alcohol and driver fatigue all appeared to be factors, he said.
Another man in the car was seriously injured.
The van driver suffered minor injuries and the children were shaken by the ordeal.
Shortly before 1pm today a motorcyclist died after the bike he was riding and another motorcyclist collided head-on on SH25, which crosses the bottom of the Coromandel peninsula, closing the road for several hours.
The men had been negotiating a series of S-bends on Whangapoa Rd, between Coromandel and Te Rerenga.
The other rider was seriously injured and had been flown to Auckland hospital by helicopter, Mr Penno said.
Police were still investigating the cause of the crash.
Mr Penno said motorists were injured in two other crashes today and, with perfect weather, none had been accidents.
They all could have been avoided if drivers had watched their speed, kept left, avoided drinking and worn seatbelts, he said.
"What we're seeing is people becoming impatient and not driving to the conditions, if traffic flows at peak times are going to be greater than normal, and they are over the holiday period, then you need to plan your trip accordingly and consider leaving earlier to avoid any hassle."
The official holiday road toll period started at 4pm on Christmas Eve and runs until 6am on Wednesday. Last year, 13 people died on the roads during the period.
Police have named a 13-year-old girl killed after the car she was in and a truck collided about 3pm, Friday on State Highway 2 at Whirinaki, 14km north of Napier.
She was Tanisha Morris, from Napier.
The car she was in was travelling in a line of traffic when the first vehicle slowed to turn into a driveway, Senior Sergeant Fred van Duuren of Napier police said.
"The next vehicle did the same but it seems like the vehicle in which the deceased was a passenger in didn't and had to swerve and swerved into the path of an oncoming truck," he told NZPA.
Police today named a 35-year-old driver who died in a single car crash just south of Hastings about 1.45pm yesterday.
He was Tamataia Pera Maurangi, from Point England, Auckland.
Another man died yesterday after he went through a vehicle windscreen when two cars collided in the Bay of Plenty, about 5pm, police northern communications Inspector Matt Sillars said.
Three other people were taken to hospital with minor to moderate injuries.
It appeared one of the vehicles crossed the centre line on Waiotahi Beach Road, approximately 10km from Opotiki, into the path of the oncoming vehicle, police said.
The first victim of the holiday period was Gayle Jean Anderson, 44, who died in a crash near Dunedin on Christmas Eve.
Just minutes into Christmas Day, 40-year-old Vineshwar Singh died in a hit-and-run in Pukekoe, south Auckland.
On December 28, Mary-Lee Huata, 17, died after a crash south of Wairoa in northern Hawkes Bay. A 13-year-old boy was driving the Toyota Hilux she was a passenger in.
A 16-year-old was killed about 1.30pm December 29 after a ute rolled onto him at Reporoa, 47km northeast of Taupo.
He was Sebastian Hirling, the New Zealand Herald reported.
Hirling and a 15-year-old boy had been sitting on the rear of the utility tray.
The 15-year-old suffered back and spinal injuries.
The driver, a 15-year-old local youth was not injured.
Police were investigating and said charges were likely.
About 2pm, December 29 a 38-year-old man was killed when the motorcycle he was riding and a car collided on a gravel road off State Highway 4, north of Wanganui.
He was Te Reimana Mathew Peina, from Wanganui, the Wanganui Chronicle reported.
- NZPA