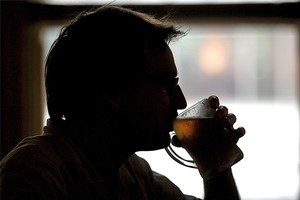 The owner of a Hamilton bar has lost an appeal against a decision not to renew its liquor licence because it was ruled to promote "speed drinking".
The Pie Lab, which is on Victoria Street, failed to get its licence renewed by the Liquor Licensing Authority (LLA) in July because the authority said it promoted "speed drinking" and had poor hygiene standards.
According to the authority red vomit was found on the floor of the toilet and main area of the bar, which promoted itself as "NZ's best and only shot bar", on at least 10 occasions between July 2009 and July this year.
Benjamin Henwood appealed the decision in the High Court at Hamilton saying that every bar sold shots and that Pie Lab did not sell the cheapest shots in Hamilton.
He admitted the bar's hygiene was not the best but said improvements had been made since July.
Justice Mark Cooper said the licensing authorities deciision not renew the bar's licence had been justified.
Waikato District Health Board health protection advisor Ross Henderson welcomed the decision saying it was a victory against "speed drinking".
"What was really on trial here was the speed drinking, shot bar environment," Mr Henderson said.
- NZPA