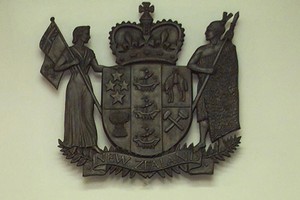 A 70-year-old bus driver caught drink-driving on the West Coast with 40 students aboard has been fined $500 and disqualified from driving for six months.
The disqualification is the minimum period available and the fine is at the lower end of penalties.
In Nelson District Court this week, Frank Ladds, of Brightwater, south of Nelson, admitted driving with excess blood alcohol, the Nelson Mail reported.
In November he was driving the group of Wellesley College - Wellington - students from Nelson to Westport on State Highway 6.
Police received a tip-off that Ladds was seen drinking at the Melbourne Hotel in Westport before his shift.
He initially told police he had been drinking mouthwash, but later admitted to drinking whisky and blew 448 micrograms of alcohol per litre of breath - the legal limit is 400.
Judge Paul Barber said he was concerned that Ladds had been driving drunk with a bus full of children, but did not see the need to go "overboard" with financial penalties.
The level of breath-alcohol was at the low end of the scale, and so the main punishment would be a loss of licence, Judge Barber said.
- NZPA