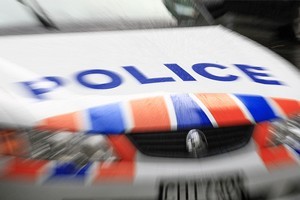 Police have appealed again for drivers to stay away from the booze after an alcohol-fuelled Auckland road crash left a teenage girl dead and three in shock.
Brooke Julia Thompson, 16, a student from Glen Innes in east Auckland, died when a 1998 BMW car she was a rear-seat passenger in glanced off a power pole and into a tree in Mission Bay shortly after 1am today.
The right rear of the car where she was sitting took the full impact.
She and the other three occupants, two 16 and one 14, had been drinking, police believed.
Sergeant Matt Ford from the Auckland serious crash unit said it was the worst Christmas any family could have.
"It is a tragic start and approach to Christmas with school breaking up and the holidays approaching," he said.
Police had yet to establish who was driving. The survivors were tested for drug and alcohol consumption.
"We suspect alcohol for all occupants of the car but there are blood tests that will answer that question for us," he said.
"The car has lost control. We are not 100 per cent sure whether it is going to be excessive speed or a combination of poor driving with speed. Until we have done some more tests we won't be able to say for sure."
Mr Ford said none of the occupants would have been an experienced driver.
Police had yet to fully establish what they were doing immediately before the crash, if they had been to a party or where they may have been drinking.
- NZPA