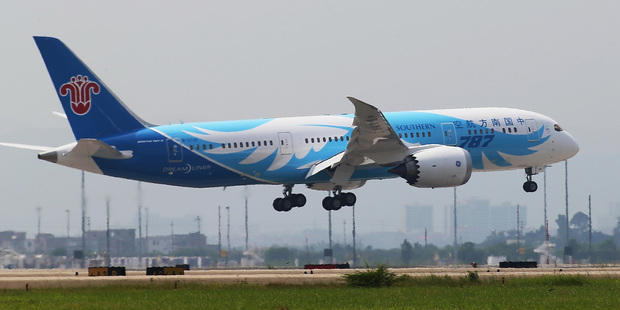 Tourism New Zealand and China Southern Airlines have signed a multi-million dollar agreement to jointly promote New Zealand in China.
Under the deal, Tourism NZ and the airline will co-operate on brand advertising and promotional campaigns, tactical campaigns, public relations, trade shows and other special events.
China Southern Airlines flies a daily direct service from Guangzhou to Auckland, which will extend to ten flights per week this summer.
The airline will be the first to use the new Boeing 787 Dreamliner aircraft on a New Zealand route starting at the end of October.
China is New Zealand's fastest growing tourism market and authorities here aim to attract higher spending independent travellers rather than tourists on short "shopping trips."
President and chief executive of China Southern Airlines, Tan Wangeng said the airline had a very good relationship with Tourism New Zealand and the new agreement "serves to further strengthen our cooperation, communication and friendship with New Zealand."
The three year deal was signed in Guangzhou, China overnight.