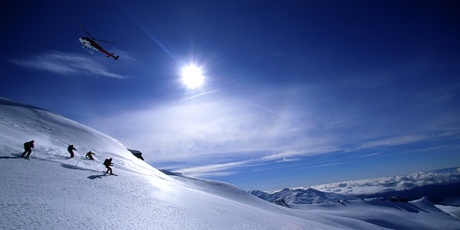 Air New Zealand is hoping to cash in on the West Australian minerals boom by offering more seats and luxury to rich, fun-loving miners on its Perth services.
The airline will boost capacity on Auckland-Perth by 20 per cent from September with bigger planes, and lie-flat business premier beds and premium economy on the route for the first time.
Boeing 777-200 aircraft with 304 seats will be redeployed from Asian and Pacific routes to the Perth route, replacing 234-seat Boeing 767-200s which have a standard business class cabin.
Air New Zealand's group general manager for Australasia, Bruce Parton, said Western Australia was booming and demand on the route had grown during the past year. Much of that was fuelled by miners who worked eight days on and eight days off.
"They're predominantly men, they've been dry for the entire time [while working] and they want to jump on a plane and go somewhere for a holiday, and we want to make sure that New Zealand gets our share," he said .
"They tend to be more affluent because they've got nothing to spend their high income on when they're in the mines so lie-flat beds and business-style product have definitely sold very well out of Perth."
With Tourism NZ, the airline would promote eco-tourism, adventure tourism, food and wine. About 40 per cent of tourists who flew into Auckland from Perth went on to visit other New Zealand centres.
More than 80 per cent of the 30,000 passengers Air New Zealand carried from Perth to Auckland last year were heading here for leisure, highlighting the attractiveness of New Zealand as a holiday destination.
"We want to make sure they leave New Zealand poor and have to go back to the mines to earn more money."
The new services are part of a renewed push in Australia by Air New Zealand and its alliance partner Virgin Australia, in which it has a stake of just under 20 per cent.
"One of the reasons we went into the alliance with Virgin was to provide the expansion of markets - what we're seeing here is the first expansion of the marketplace which is what we were seeking," said Parton.
The two airlines also announced an 8 per cent boost to direct flights between Australia and Queenstown this ski season to meet expected high demand from Australian skiers.
Parton said the new Perth services would start on September 3.
Virgin Australia is stepping up its challenge to Qantas' dominance in the corporate market, re-positioning itself as no longer a low-cost carrier, and has put new aircraft on services from Perth to eastern cities.
Qantas deal to get visitors here
Tourism New Zealand has teamed up with Australian airline Qantas in a new marketing partnership worth $4 million over two years, aimed at boosting visitor arrivals into New Zealand on Qantas flights.
Chief executive Kevin Bowler said Tourism NZ had partnered with Qantas previously and knew how successful joint strategies could be.
"Through partnership marketing we achieve greater reach and effectiveness of our campaigns by combining funds and offering attractive offers for potential visitors."
Tourism NZ could tightly target its marketing and talk directly to people interested in coming here by tapping into Qantas databases, such as Frequent Flyer.
By Grant Bradley

Email

Grant