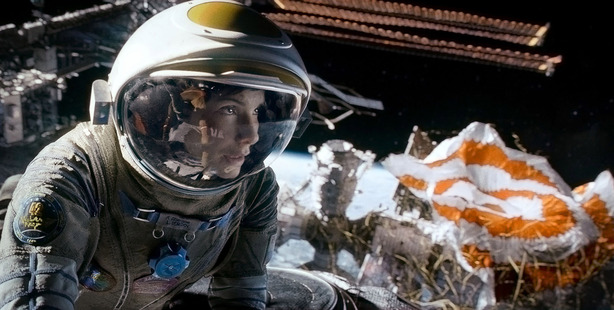 Space thriller Gravity has been hailed as "the best space film ever", a movie that is one giant leap for Hollywood and promises to take audiences to a place no audience has gone before.
Now the astronaut who secretly helped star Sandra Bullock to play the character of rookie spacewoman Dr Ryan Stone has stepped forward, revealing how she shared her experiences with the film star by telephone and email while orbiting Earth aboard the International Space Station.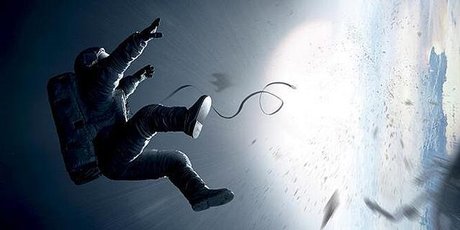 "It was really clear that Sandra's a serious actress who does her homework and in the case of this film, I was a piece of that homework," said Cady Coleman, 52, a veteran of two space shuttle flights and a three-month expedition aboard the ISS.
"Living and working in space is a privilege that so few of us have been lucky enough to experience.
I was thrilled that she wanted to speak to me to get that insight and to understand the conditions and the challenges and the realities of space. I thought she did beautifully."
It was a chance meeting between relatives of the two women back on Earth that put the pair in touch as Bullock, 49, prepared to start filming Gravity in 2011.
The astronaut's brother, who works in the wine packaging business, and Bullock's brother-in-law, a chef, had run into one another in the course of their work and got talking over the two women's roles, leading to the connection.
Ms Coleman, a retired US Air Force colonel who has flown nearly 100 million kilometres during 159 days in space, had been watching one of the actress's previous films, The Blind Side, while exercising on the ISS's treadmill when an email popped in telling her that Bullock was keen to talk.
Speeding in orbit at 28,000km/h with the Earth turning 354km below her, Ms Coleman sent Bullock an email - subject line "Hello from Cady Coleman, Nasa astronaut" - to get communication going. From there, they set up a telephone call.
"She wanted to know about stuff like how we moved up there - about floating in micro-gravity, how your hands and your feet move, how we use our feet for stopping," said Ms Coleman.
She offered advice such as how to gauge how much pressure to use to push oneself around inside the space station.
They also spoke about the personal and emotional side of space travel and separation, an issue that is placed at the heart of the film after disaster strikes.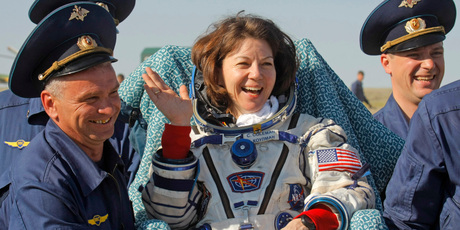 "I didn't understand the context at the time, but we talked about what it was like to be up in space without your family and knowing you're so far away and isolated and those work-life balance things," said Ms Coleman. "I think that just through talking on the phone, what I did and where I did it became more real for her."
In the film, the shuttle is destroyed in a collision with a derelict satellite, leaving Stone and her crewmate Matt Kowalski, played by George Clooney, tethered to nothing but each other and spiralling out into the blackness of space.
During filming, Bullock spent up to eight hours clad in a spacesuit and helmet, dangling in a harness with her movements sometimes manipulated by professional puppeteers pulling on wires attached to her body.
There was no one but director Alfonso Cuaron to talk to, via a microphone and earpiece inside her space helmet.
"It was frustrating and lonely and bizarre and you had to dig deep into your imagination ... When this role came along, it scared me on every single level," she said.
"I have no desire to go to space. I will not be booking a ticket."
Ms Coleman - who during her time on the ISS became known for her free-floating zero-gravity hairstyle - finally met Bullock back on Earth last week at a promotional event for the film.
"She saw me in the hallway and she said 'Oh, it's you! Your hair's so different'," Ms Coleman said.
Gravity is released in New Zealand cinemas on Thursday.
To see a trailer of Gravity, visit http://tinyurl.com/p4xf453