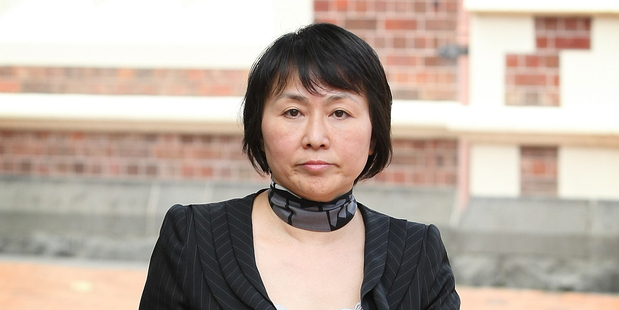 Fraud accused and failed Crafar farm bidders May Wang and Jack Chen want a two-week hearing in the High Court at Auckland closed to the public.
Chen, who is a former director of Natural Dairy Holdings, and Wang were arrested in Hong Kong in late 2011 over business dealings said to have happened in New Zealand while she was trying to buy 16 of the Crafar dairy farms.
In an alleged conspiracy, two Auckland properties and a sum of over HK$73 million ($11.8 million) were allegedly offered to Chen as rewards for him to procure Natural Dairy to acquire UBAH, a company owned by Wang.
Wang is also charged with laundering $150 million in crime proceeds between December 2009 and December 2010.
At the time of the alleged offence, Natural Dairy was listed on the main board of the Stock Exchange of Hong Kong.
Hong Kong authorities made a request for New Zealand courts to take evidence in this case, which will be used for a hearing determining whether it will proceed to trial.
This request was granted by the Attorney-General and the taking of evidence is due to begin on Monday in the High Court at Auckland.
It is expected to take up to 10 days but could be closed to the public.
Queen's Counsel for Chen and Wang, John Billington, said his clients wanted the taking of evidence to happen in a closed court.
Billington raised the issue during an application to adjourn the evidence hearing, which was rejected this month by Justice Timothy Brewer.
When he declined the adjournment, Justice Brewer said it was up to the judge presiding over the hearing whether it would be in an open or a closed court.
Wang was the frontwoman for a bid on the Crafar farms in 2010, but the Overseas Investment Office declined the application after she failed the character test.