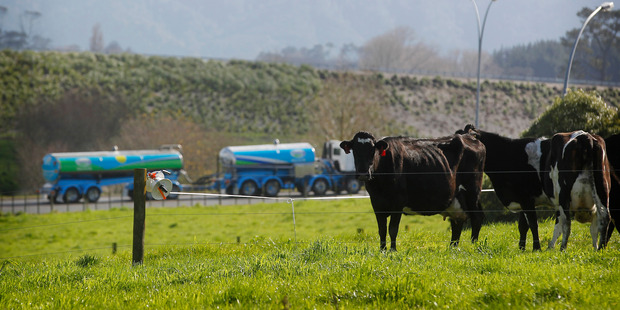 Prices of dairy products rose in the latest overnight dairy auction while volumes continued to fall from record levels reached last month.
The GDT Price Index, previously known as the GDT-TWI Price Index, rose 0.3 per cent compared to the last sale two weeks ago. The average winning price was US$4,880 a tonne compared to US$4,941 a tonne.
The total volume of dairy products sold at the latest GlobalDairyTrade auction fell to 46,664 tonnes from 53,479 tonnes two weeks ago, the third straight decline. Fonterra, whose product dominates the platform, had record sales in August of a combined 109,664 tonnes, worth $685 million.
The average winning price of whole milk powder, the biggest product by volume, rose 1.1 per cent to US$5,096 a tonne. Skim milk powder fell 1.7 per cent to US$4,330 a tonne.
The price of anhydrous milk fat declined 3.3 per cent to US$4,940 a tonne and butter milk powder rose 2.2 per cent to US$4,805 a tonne. Butter rose 5.2 per cent to US$3,911 a tonne.
Cheddar rose 1 per cent to US$4,295 a tonne. Lactose wasn't offered. Milk protein concentrate fell 0.6 per cent to US$7,569 a tonne. Rennet casein fell 0.4 per cent to $9,825 a tonne.
There were 131 winning bidders over 13 rounds. There were 178 participating bidders out of a total number of qualified bidders of 877.
See more details of the latest auction here.