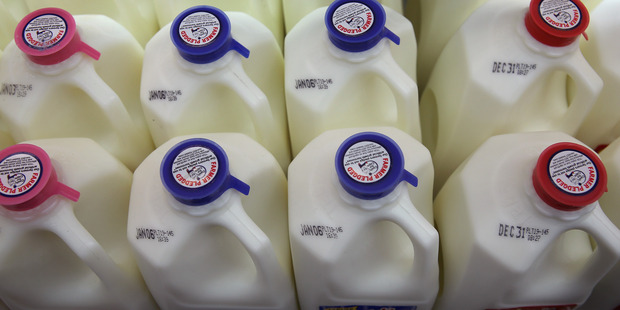 Export commodity prices continued to recover last month, the ANZ commodity price index firming 1 per cent in its fifth consecutive monthly rise.
But while the index is now 7.5 per cent above its low in July last year in world price terms, the strong exchange rate has limited the rebound to 4 per cent in New Zealand dollar terms.
Last month, the firmer dollar entirely offset the gains in world prices and in New Zealand dollar terms the ANZ index eased 0.1 per cent.
Dairy products, which make up 43 per cent of the index, are at a nine-month high. Skim milk powder, butter and cheese prices all rose 1 per cent last month, but whole milk powder eased 1 per cent.
Aluminium prices rose 7 per cent to a nine-month high. Trade data from Statistics NZ yesterday recorded a 16 per cent or $200 million drop in aluminium exports in the year to November, compared with the year before.
The meat industry continued to enjoy mixed fortunes, with beef prices up 3 per cent to an all-time high, while lamb prices slipped 1 per cent to a 32-month low. Wood pulp and sawn timber prices rose 1 per cent, but logs slipped 0.5 per cent.