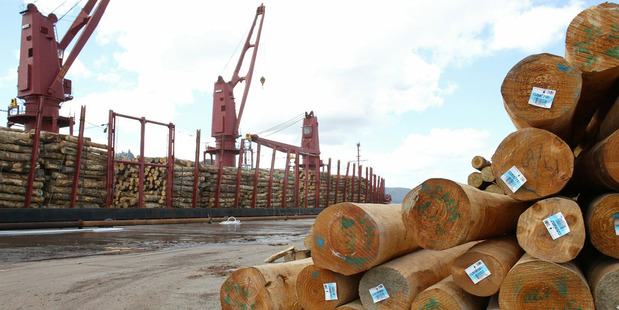 New Zealand business confidence fell this month, while holding at reasonably upbeat levels, continuing a monthly see-saw in the sentiment in an economy that's only recording tepid growth.
A net 23 per cent of respondents in the ANZ Bank Business Outlook expect general business conditions to improve in the year ahead, down from 26 per cent in the previous month's survey. Those expecting a better 12 months out of their own businesses slipped to 31 per cent from 32 per cent.
The survey results come after government figures showed the economy grew 0.2 per cent in the third quarter - half the expected pace, with increased construction activity helping maintain the expansion.
The Business Outlook shows residential and commercial construction investment intentions were again the strongest in the survey at 32 per cent and 33 per cent respectively, little changed from the previous month.
Construction was also the sector with the strongest hiring intentions, at 21 per cent, helping lift overall employment intentions to 7.9 per cent from 6.3 per cent.
"Sentiment remains elevated relative to historic norms, though the tendency towards drifting as opposed to trending appears reflective of the stop-start nature of the general economy," ANZ Bank chief economist Cameron Bagrie said.
Business confidence was weakest in agriculture, where a net 18 per cent expect general business conditions to worsen over the next 12 months, compared to 37.9 per cent for construction and 32 per cent for retailing.
Export intentions improved to 19 from 18, still well below the average of 32 in the face of a persistently strong New Zealand dollar. One-year inflation expectations were little changed at 2.2 per cent, though pricing intentions fell to 15 from 16.9.
Ease of credit improved to 15 from 11.