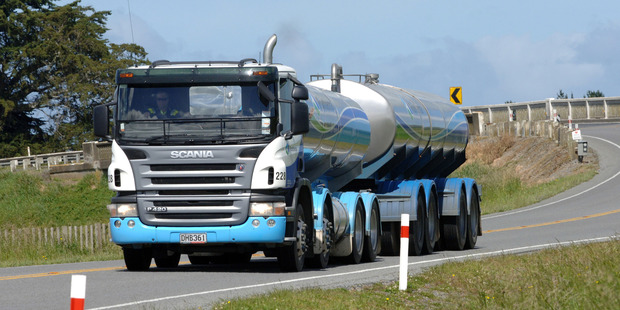 The Fonterra shareholders' council has voted in favour of the Trading Among Farmers (TAF) share trading scheme, paving the way for the scheme's introduction before year's end.
Council chairman Ian Brown said in a statement there was 97 per cent support for the resolution.
"We are confident that the protections contained within TAF will preserve 100 per cent farmer shareholder ownership and control and that the TAF model before us will provide the co-operative with stability for years to come," he said.
The Fonterra shareholders' council represents the interests of Fonterra farmers to the board of the co-operative.
There are 35 members who are all shareholders elected by their fellow farmers in wards across New Zealand.
TAF has had to undergo several "preconditions" - among them being regulatory and shareholder approvals - before it could proceed. Today's decision was the fifth and last precondition.
A prospectus for TAF is expected by late October and the scheme is expected to be launched in November.
Fonterra said this week that TAF had attracted "significant" investor interest after the cooperative conducted "pre-deal" roadshows.
There are two main components to the scheme - the Fonterra Shareholders' Market and the Fonterra Shareholders' Fund. The shareholders' market will be available only to farmers and the shareholders' fund will be open to both farmers and the investing public.
The separate fund, which will operate along similar lines to a unit trust, is expected to be worth not less than $500 million.
The scheme is aimed at alleviating Fonterra's redemption risk - which is when Fonterra has to buy back the shares of farmers when they want to exit the industry.
- APNZ