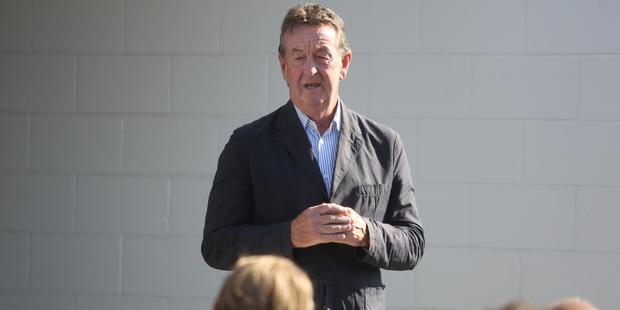 The Sir Michael Fay led group which is vying with Shanghai Pengxin to buy the Crafar farms has lodged another legal challenge to the Government's approval of the sale to the Chinese company.
A spokesman for the Crafar Farms Independent Purchase Group confirmed the fresh appeal had been lodged in the High Court today.
The Group's lawyer, David Cooper of Bell Gully, said the Statement of Claim asks the Court to review Land Information Minister Maurice Williamson and associate Finance Minster Jonathan Coleman's decision to approve the purchase "on the grounds that Shanghai Pengxin fails the test of business experience and acumen relevant to the overseas investment''.
That is the same grounds on which the group is already challenging the Goverment's initial decision approve the purchase.
However Mr Cooper the group had to lodge a new proceeding on the "business experience and acumen'' grounds so that the challenge also applied to the second decision by the Government.
"It may be possible to expedite the process by having the two proceedings merged and heard together in the Court of Appeal, and we will be looking into that,'' he said.
An earlier challenge of two Ministers' initial decision to approve the sale of the 16 farms was upheld earlier this year by the High Court's Justice Forrest Miller who found the issue of economic benefits to New Zealand was not sufficiently considered.
That forced the Overseas Investment Office and the two ministers to review the Chinese company's application.