An account of a family caught with tens of thousands of strangers in the mayhem of one of the worst natural catastrophes of our time, The Impossible is about the 2004 Boxing Day tsunami.
Latest NZH Video
Jacinda Ardern speaks at the 'Let's Talk to Labour' youth event.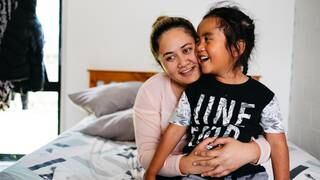 19 Aug, 2017 3:54pm
2 minutes to read
Exclusive: Compelling documentary challenges stereotypes around young mothers.
Protesters marching on Dunedin Hospital have forced Prime Minister Bill English and his entourage out a side door this afternoon. Source: ODT