Will Ferrell's Ron Burgundy is back breaking news all over again. Considering the movie isn't scheduled to start filming until February for a release later in 2013, there's absolutely nothing substantial revealed about plot, scenes or meaningful dialogue. But it is our first glimpse of the Anchorman team since 2004 - and for that we should be thankful.
Latest NZH Video
Source: C-SPAN / AP John McCain was among the Republicans to vote against the 'skinny' repeal of the Affordable Care Act.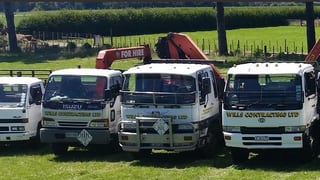 28 Jul, 2017 6:28pm
2 minutes to read
The ad suggested one man's wife would need professional services to lift her breasts.