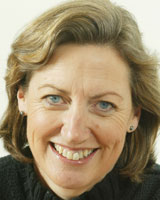 Former Green MP Nandor Tanczos was on to it when he likened some members of the press gallery to vultures, poised above the politicians waiting for the next corpse to pick over. He was speaking metaphorically, but in other media, there are those never satisfied until they produce a real body.
This week the Wellington regional coroner, Ian Smith, ruled that the death of a 69-year-old Scorching Bay man, Adrianus Johanus Vlug, was "self-inflicted" following harsh criticism by "rather uninformed bloggers" on Facebook.
What had Mr Vlug done to deserve vilification which drove him to the point of no return? He owned the building which housed a popular restaurant, the Chocolate Fish Cafe, and was crucified by strangers when those running the cafe decided not to renew the lease.
Since Mr Vlug owned the property - most likely a very valuable property, since it is commercial and on the waterfront - and was responsible for the not-inconsiderable upkeep costs, I would have thought it was his right to decide to up the rent from $200 a week to, according to the vacating cafe proprietor, "$2000 a week".
Most restaurants and cafes in Wellington, many not even in such a prime location, would pay upwards of that amount. But the proprietor chose not to renew his lease, so Mr Vlug's family decided they'd set up a cafe there instead.
He and his wife went overseas for 10 weeks' holiday and returned "to be confronted with these rather uninformed and public blog outbursts which played on the deceased's mind," the coroner reported.
A few days before Christmas last year Mr Vlug, described by a neighbour as a principled, loyal and religious man who "wanted the best for everyone", was found dead in his garden.
I hope these anonymous, cowardly and cruel bloggers are feeling remorse, but I doubt it. This is the first scalp, and I can't say I'm surprised. What is it about the internet that empowers some people to post cruel, personal comments, often with pride? Granted, not all blogs are horrid, but some make a feature out of personal abuse.
A confession: in this column when I first criticised the vitriol of bloggers, net ignoramus that I am, I thought bloggers were just the people who posted comments on websites such as Russell Brown's Hard News, or David Farrar's Kiwiblog.
I didn't know "blog" was a shrunken version of "weblog" (be patient - I am just on the southern side of 60) and because "blog" is such an ugly word, I thought some very erudite person had coined an onomatopoeic name for those who write ugly remarks.
Now, I have a blog myself (redbankjames.co.nz) but it is strictly a nasty-free zone, and structured so nobody can post comments. I don't pay the monthly rental for the site just to let others abuse me or someone else - they can do that at their own expense, thank you.
Not that bloggers don't have their place. Aforementioned David Farrar, for instance, continues to expose websites which purport to be independent, but according to Farrar have been, or still are, secretly set up and run by Labour Government staffers - KeepLeftNZ, The Standard, and No8wire to name but three. The Parliamentary press gallery seem to have ignored this in favour of the "scandal" over National's advisers, Crosby Textor. And where was Nicky Hager when this was going down?
At National candidate Stephen Franks' campaign launch for Wellington Central this week, the question was asked of the former Act MP if MMP was responsible for Parliament's bad behaviour. Franks thought not, then recounted an amusing story about campaign door-knocking on Heather Simpson's house by mistake.
Her surly and ungracious reaction reinforced to Franks how worried he believes Labour are about losing this electorate, but he did concede there's nastiness from all sides of the house.
I've been on the receiving end in caucus when Franks has gone for the jugular, as he can do so well, but no doubt I was being particularly scatty and deserved his contempt. Nonetheless, he's a good man.
I'm not in Wellington Central, and I'm not a National voter, but Parliament will be a better place with his presence.
But I don't know why he's going back for more punishment. The House of Twisted Faces is a corrosive place and though the political reporters keep harping on about wanting policy from parties, they're not really interested in boring old "how we'd fix health, education, social welfare and the roads".
Much more sexy to gang up on an MP who stumbles.
As poor Mr Vlug discovered, those whom the gods wish to destroy, they first make mad.
By Deborah Coddington

Email

Deborah