Hundreds of flights cancelled as Americans shiver in coldest weather for nearly 20 years.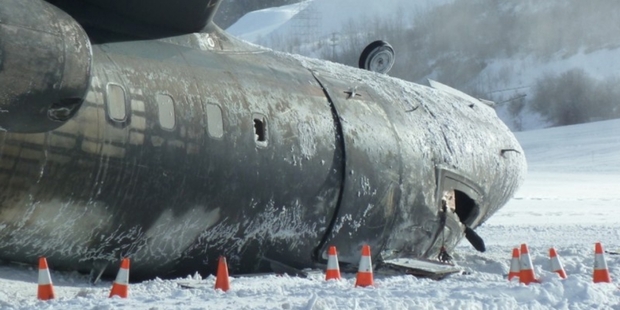 The burned fuselage of the private jet that crashed in Aspen, Colorado. One pilot was killed and two others were injured. Photo / Aspen Journalismcreative Commons
A co-pilot was killed and two pilots injured when a private jet crashed and burst into flames at the airport that serves Aspen, the exclusive US skiing resort in Colorado.
The victim was identified as 54-year-old co-pilot Sergio Carranza Brabata of Mexico, according to media reports which said the two survivors were pilots.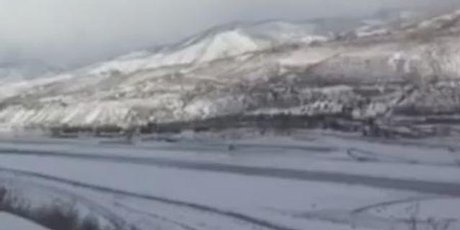 Federal Aviation Administration spokesman Allen Kenitzer said the plane was a Bombardier Challenger 600, a 22-seater aircraft travelling from Tucson in Arizona to Aspen. The flight originated in Toluca, Mexico.
The cause of the crash is still under investigation, but tracking information from website FlightAware.com suggested the plane circled the airport three times before going in for the landing. It crashed while attempting to land, Kenitzer confirmed.
Photographs of the crash site on the website of Denver NBC television affiliate KUSA TV showed the blackened, overturned fuselage of the plane on a snow-blanketed runway.
Alex Burchetta, director of operations for the Pitkin County Sheriff's Office, said the plane went off the right side of the runway, flipped over and burst into flames. One of its wings broke off.
"The injuries were traumatic in nature, but they were not thermal. So the fire never reached inside the cabin as far as we can tell."
It was not immediately clear why the plane crashed.
Icy, snow-covered roads and high winds made travel treacherous yesterday from the Dakotas to Michigan and Missouri as much of the US struggled with dangerously cold temperatures.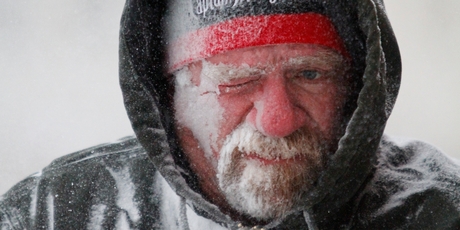 The weather caused travel problems elsewhere. In New York, a plane from Toronto landed at Kennedy International Airport and then slid into snow on a taxiway. No one was hurt, though the airport temporarily suspended operations because of icy runways.
About 1300 flights were cancelled at O'Hare and Midway international airports in Chicago and there were cancellations at Logan International Airport in Boston and Tennessee's Memphis and Nashville international airports.
The National Weather Service's website said the Aspen area was under a "hazardous weather outlook" with light snow and winds. Witnesses told the Los Angeles Times the weather was windy around the time of the crash.
Tom Renwick, a National Weather Service meteorologist in Grand Junction, said snow showers were reported in the area, but not at the airport. Aspen is in the Rocky Mountains about 160km southwest of Denver.
Aspen is a popular winter holiday destination beloved of celebrities. The comedian Kevin Nealon and the singer LeAnn Rimes both posted tweets after witnessing the crash.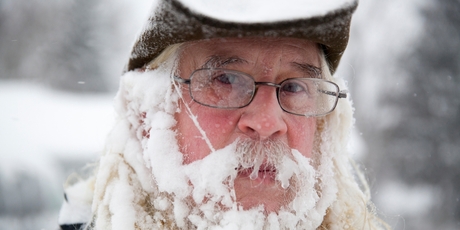 "Horrible plane crash here at Aspen airport. Exploded into flames as it was landing," wrote Nealon, best known for his recurring role in the television black comedy Weeds.
Rimes added: "So sad. Horrible plane crash we just saw happen at the Aspen airport."
A whirlpool of frigid, dense air known as a polar vortex was suppressing temperatures in more than half of the continental US, with wind chill warnings stretching from Montana to Alabama.
Northeastern Montana was warned yesterday of wind chills up to- 51C.
"It's just a dangerous cold," National Weather Service meteorologist Butch Dye in Missouri said.
Indianapolis Mayor Greg Ballard upgraded the city's travel emergency level to "red", making it illegal for anyone to drive except for emergency personnel, emergency purposes or seeking shelter. The last time the city issued a travel warning was during a 1978 blizzard.
Several Midwestern states received up to 30cm of new snow yesterday. The National Weather Service said snowfall at O'Hare International Airport in Chicago totalled more than 28cm - the most since a February 2, 2011, storm.
The deep freeze extended into Canada, where parts of eastern Alberta and northwest Ontario were under wind chill warnings. In Winnipeg, Manitoba, temperatures fell to -30 C yesterday.
It has not been this cold for almost two decades in many parts of the US. Frostbite and hypothermia can set in quickly at 25 to 34 below zero.
- AP, AFP