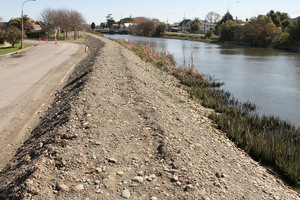 A young carpenter who crashed his car into Christchurch's Avon River drowned, probably partly because he was drunk and unable to get out of the car, a coroner has concluded.
Releasing his findings yesterday into the death of Daniel Mercer, 20, coroner Richard McElrea said the young man died driving home in the early hours of Christmas Eve last year after having festive break-up drinks with colleagues.
His mates had thought he was getting into a taxi when they last saw him leaving a bar in Merivale. But the apprentice builder, on a restricted licence, had decided to get in his Mazda Familia and drive.
Not wearing a seatbelt and taking a 50km/h bend at an estimated 97km/h, he had lost control and flipped upside down, landing in the river.
Toxicology analysis had shown Mr Mercer had a blood alcohol level of 145mg/100ml. The legal limit for his age is 80mg/100ml.
The coroner said his intoxication had affected his judgment and reactions, contributing to the smash.
"It is also likely to have impaired his ability to escape from the sunken vehicle resulting in drowning."
The coroner said Mr Mercer had been reportedly driving "crazy" earlier in the night, doing burnouts and speeding. Serious crash unit officers had also noted the car's headlight switch was off, which would have been "hard to knock out" in the crash.
- APNZ