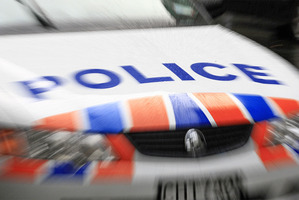 A truck crash in the South Island that killed one person this afternoon happened at the exact spot as a deadly truck crash last year.
Police were called to the crash on State Highway 73 at Otira Gorge, about 15km north of Arthur's Pass township, about 12.50pm.
One person was killed and two people were injured, police said.
Senior Sergeant Allyson Ealam said it appeared the driver had lost control on a bend coming down the hill and the truck had tipped on its side before crashing through the safety barrier and plunging down a sheer face about 1km from the Otira Viaduct.
The dead man, believed to be from Christchurch, was a passenger in the truck which was en route to the West Coast from Christchurch. The driver of the truck and one passenger were flown to Christchurch
The weather at the time of the crash were fine, Ms Ealam said.
The fatality comes just a day after a West Coast trucking operator warned that another fatality on the highway at Arthur's Pass was only centimetres away each day.
Aratuna Freighters manager Andrew Havill, who also chairs the West Coast Road Transport Association, said the road was in dire need of safety work.
He urged the New Zealand Transport Agency (NZTA) to reconsider its decision to indefinitely postpone plans to straighten the Mingha Bluff section of the highway, immediately east of Arthur's Pass village, where a man was killed in a head-on collision last week.
Matthew Robert Barnes, 24, of Christchurch, died in Christchurch Hospital on Monday night after his car and another collided in the twisting section as he was heading to the West Coast last Sunday morning.
"It needs to be upgraded as soon as possible, before there is another fatal accident."
He backed calls from West Coast Regional Council chairman Ross Scarlett to put the realignment back on the agenda.
Mr Havill said that section of road was not up to state highway standards.
"Two trucks can't even pass safely - it is far too narrow. We've just been lucky so far."
NZTA regional director southern Jim Harland said he understood the concerns.
"We are close to completing design work to improve its safety and we believe the priority the project has been given in the 2012-13 State highway plan is appropriate in terms of cost and how it contributes to the priorities in the government policy statement on land transport funding."